Futurama TV News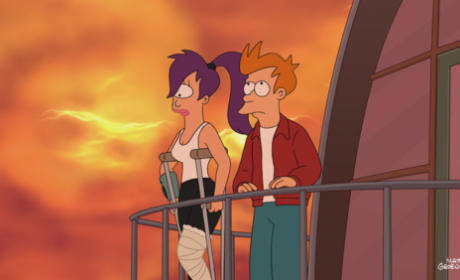 Futurama to End After 7 Seasons
Futurama is coming to an end. The series will air its finale on September 4.
Farnsworth: (on the phone) Oh, how awful. Did he at least die painlessly? To shreds, you say. Well, how is his wife holding up? To shreds, you say. Very well then. (hangs up) Sad, sad, terrible, gruesome news about my colleague, Dr. Mobutu.
Leela: Was his apartment rent-controlled?
Leela: I think you're over reacting.
Fry: Am I? Am I? Face it, I'm a prize catch. [He belches.] I mean, I'm pulling down delivery boy money.
Leela: Fry, she's pulling down billionaire trust-fund money.
Fry: Then she wants me as a trophy husband.