TV Fanatic Works Better with Prime Instant Video
Watch Haven Online
You can watch Haven online via TV Fanatic any time you like. Haven is a fun Syfy series set in Haven, Maine, home of The Troubles. FBI Agent Audrey Parker leads the band and her ties with The Troubles is more than expected. Make sure you watch Haven online weekly to catch up!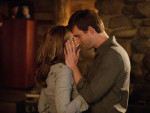 Watch Haven Season 5 Episode 3
"Spotlight"
Original Air Date:
On Haven Nathan tries to reach Audrey inside of Mara and Duke wishes he would take another path, reminding him that they've all lost people.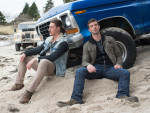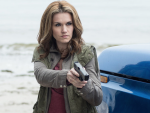 Watch Haven Season 5 Episode 1
"See No Evil"
Original Air Date:
Nathan and Duke try to figure out what's going on after the lighthouse fiasco. Read on for a premiere rundown.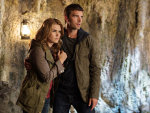 Watch Haven Season 4 Episode 13
"The Lighthouse"
Original Air Date:
On the season 4 finale of Haven, Audrey is desperate to find William and break their connection.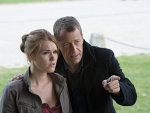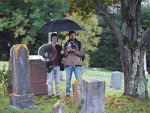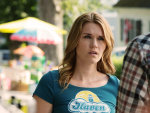 Watch Haven Season 4 Episode 10
"The Trouble with Troubles"
Original Air Date:
When Audrey ends up in an alternate Haven, she must decide whether to leave it as it is or turn it back to the Troubled town she knows.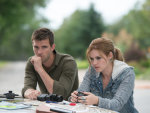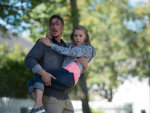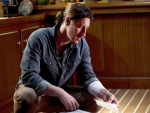 Watch Haven Season 4 Episode 7
"Lay Me Down"
Original Air Date:
Duke lands in a difficult situation while trying to handle his brother and the residents in town are plagued with nightmarish dreams on Haven.
Missed some of Haven? Good news! You can watch Haven online to catch up on all of the greatest moments of the Syfy series. When you watch Haven online you'll discover the latest antics of FBI Agent Audrey Parker, the man who has loved her through many lifetimes (I'm sorry, did we say many lifetimes? What kind of place is Haven anyway??) Nathan Wuoronos and their determined friend Duke Crocker. Who is Audrey this week? Herself, Sarah, Mara or perhaps Lexie? In Season 5 there is even talk of a Veronica, who swings both ways. The Troubles are many things, but never predictable. It's completely engrossing to watch our plucky and strange heroes try to combat the Troubles and it is horrific to learn who created them. Beloved members of the community are also plagued. Nathan has no sense of pain or feeling -- unless it's Audrey that touches him. Duke discovers his own family line has the ability to absorb Troubles and put an end to them being inherited by another family member, but it means death to the Troubled. What else will happen in this strange Maine town? You never know until you watch Haven online!