Hawaii Five-0 Episode Guide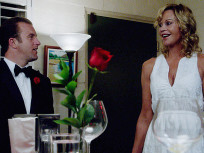 Danny does all he can to get his parents back together on Hawaii Five-O.
A top secret Chinese satellite is connected to a triple homicide and Grover takes Danny's mother on a ride along on Hawaii Five-O.
As the team investigates when a realtor's body is found in the walls of a house, Danny is stunned when his mother (guest star Melaine Griffith) comes to visit on Hawaii Five-O.
When an escaped convict wants Five-0 to prove he is innocent, he kidnaps McGarrett and Danny on Hawaii Five-0.
Chin is questioned by Internal Affairs about his father's murder 15 years ago on Hawaii Five-0
McGarrett helps Grover find his missing friend under suspicious circumstances on Hawaii Five-0.
It's Christmas time in Hawaii and Chin ends up in the crosshairs of a possible serial killer on Hawaii Five-O.
When someone tries to murder a Pearl Harbor veteran, the Five-O team ends up using evidence linking back to a WWII internment camp on Hawaii Five-O.
The Five-O team investigates the death of Secret Service agent before the President visits the island on Hawaii Five-O.
McGarrett and Grover are tasked by the Govenor to work together in the name of National Security on Hawaii Five-O.