Watch Mike & Molly Online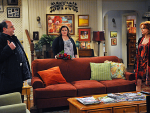 Watch Mike & Molly Season 2 Episode 14
"Joyce's Choices"
Original Air Date:
Joyce goes on a date with an ex-boyfriend this week, which causes a fall out in her relationship with Vince. Mike and Molly plan their honeymoon.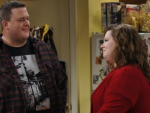 Watch Mike & Molly Season 2 Episode 13
"Victoria Can't Drive"
Original Air Date:
Victoria gets arrested on Mike & Molly this week, which leads to her and Mike spending a lot more time together.