TV Fanatic Works Better with Prime Instant Video
40,000 other titles are available to watch now.
Sean Murray Videos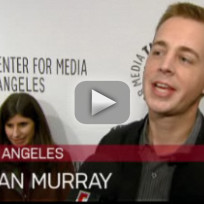 Added:
Displaying 1 video
Around the Web
Want more NCIS?
Sign up for our daily newsletter and receive the latest tv news delivered to your inbox for free!
McGee: Rule number 70 - keep digging till you hit bottom.
Abby: McGee! There is no rule 70.
McGee: Well, I--
Abby: You just made up a rule. This McGibbs thing has really gone to your head. I don't even recognize you right now.
Keates: Spider?
Tony: Keates?
Gibbs: You know her?
Tony: Um, well I..in a sort of...yeah. She's Philly PD.
Keates: She was. She's ATF now. Special Agent Zoe Keates. You want to get that gun out of my face and come over here and give me a hug?