Simon Cowell: No Conscience About American Idol Critiques
Matt Richenthal at .
In a candid interview with 60 Minutes' Anderson Cooper last night, American Idol's Simon Cowell opened up about coming under fire for his catty commentary each week on FOX's hit reality series.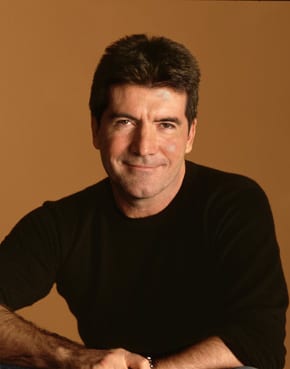 "I don't think I'm humiliating anybody," Cowell tells Cooper."Possibly [the contestants are] humiliating themselves."
And while Simon says he's "helping" the singers by hurling what some would call verbal assaults, he explained to Cooper that "No one is dragged into that audition room kicking and screaming."
Calling to attention season six auditioner Kenneth Briggs, whom Cowell said looked like a "bush baby," Cooper asked the judge if he believed his commentary to be hurtful.
"I want to meet the parents sometimes and say 'are you aware that your son/daughter has zero talent and you're wasting their time when they could be doing something they're good at?'" Cowell admits.
But don't for a minute think Cowell feels even the slightest tinge of remorse after making himself known to America for, frankly, being downright nasty.
"I don't have a conscience about this at all," Cowell says, describing his Idol duties with all sincerity. "At the end of the day, if you've decided you want to enter American Idol, you want a short circuit to be rich and famous. If that means you have to take a bit of criticism along the way - tough."
We're not sure about anyone else - but we agree with Simon completely.
Matt Richenthal is the Editor in Chief of TV Fanatic. Follow him on Twitter and on Google+.