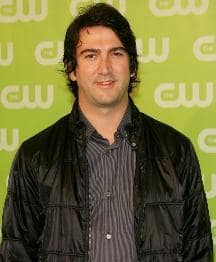 Our friends at
BuddyTV
recently spoke with
Gossip Girl
(and
Chuck
) creator Josh Schwartz. Here are highlights of the interview:
Two shows this year. How do you even wrap your head around creating two new shows in one year?
It requires a lot of wrapping, head wrapping. But I'm really lucky, I'm working with a couple of really great writers. Stephanie Savage on Gossip Girl, who I worked with for a bunch of years on The O.C., and Chris Fedak who I created Chuck with. He's a buddy of mine going back to our college days at USC.
And how involved are you in both shows? Is there one that you're spending more time with?
I'm currently in the Caribbean on a hammock, drinking a cocktail with an umbrella in it.

So you're just, you create the two shows, you go away and you're reaping all the benefits.
If only. No, I'm heavily involved in both. Breaking stories, writing, rewriting. You know, in the editing room, all that kind of good stuff.
And is that difficult, to manage both shows? Do you feel ever that one show is getting less of your attention, and you feel like one's neglected, while you're focusing on the other one?
I sure hope not. I mean certainly, you can't be everywhere all the time, and there'll be times where I'll be spending more time on one show than another. But you know I'm trying to do my best to be involved in both.
Click here to read the full interview.
Steve Marsi is the Managing Editor of TV Fanatic. Follow him on Google+ or email him here.