How does Blake Lively feel about starring in Gossip Girl?
Excited. Nervous. Fairly well-prepared.
She recently compared the show to her preparation for the movie Sisterhood of the Traveling Pants: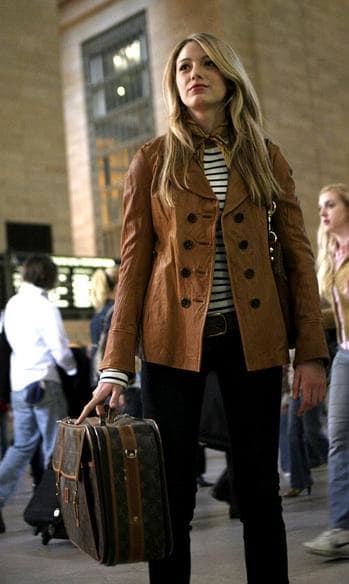 "With
Sisterhood
, I read all four books in the very beginning because it was just a movie," said Lively. "So for three months we'd be telling the story of the first book. Whereas this is a full series. It could go one episode, it could go 100 episodes, we don't know. So I read the books of the
Sisterhood
but
Gossip Girl
I just read about half of it to really get to know the character. So I know
Sisterhood
better but
Gossip Girl
, I'm very excited to dive into. I've never done anything like this.
And what about her character, Serena van der Woodsen?
"I'm very excited because Serena is very complex. She was what you can call a bad girl before and now she's trying to be good. But she's still got this core to her," Blake said.
"She's being pulled at all different angles from her mom to her brother to this new good guy, Dan, to Nate (Chace Crawford) who she still loves, to her best friend. She's got all of these people pulling on her and she needs to find her place. So I definitely think there's going to be room to explore different areas because she's so complex."
Lastly, the actress has a taken on the lifestyle the show portrays:
"I don't think it's so much a life of privilege as it is how you're raised. I think parenting is very important because even the Humphries on the show, they're privileged. You look at their apartment and anybody that's been to New York and looked at apartments knows that those people aren't struggling.
And they go to these expensive prep schools but they were brought up by really great parents and the family was so important to them that they have stayed grounded. They're very moral people. And my family are all actors but I grew up with the business around me, but I have such a great family and such a great base, that was never an option for me to become a Paris Hilton type.
So I don't think it's money and privilege as much as it is parenting and the important of education and your surroundings."
Steve Marsi is the Managing Editor of TV Fanatic. Follow him on Google+ or email him here.