Taylor Momsen has been acting since she was little.
But it's the role on Gossip Girl that will finally place this talented actress directly in the spotlight. She talked about it with TeenTelevision.com...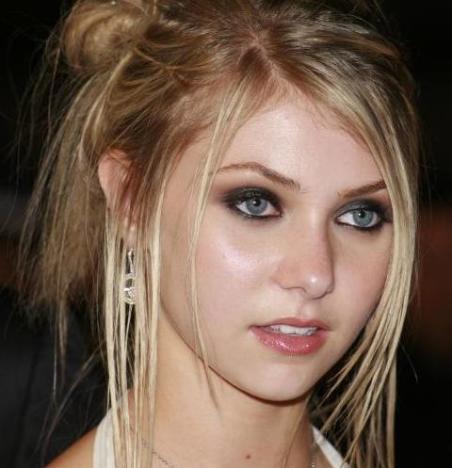 TeenTelevision
: Is this really exciting for you to make a transition onto a show with older kids?
Taylor
: Oh, it's totally a blast. I'm having so much fun. Everyone is so great. I am younger, obviously, and it's a reality check, at the end of the day, because they treat me like such an individual, which I totally appreciate and totally love. But then, they'll go out and I have to go home and do homework. [Laughs] But, it's good. I love it. Everyone's so nice.
TeenTelevision: In the series you have cute Penn Badgley as a protective older bro. Do you have an older bro in real life?
Taylor: No, I'm the oldest. I think that's the only time I'm actually the oldest. I'm always the baby. I'm the baby in my school. I'm the baby on the show. I have a little sister who's 10. Her name is Sloane and she's awesome. I love her. She looks just like me. She's done a couple things, like 'SVU,' and stuff like that.
TeenTelevision: Did you and Penn sit down and talk about the brother/sister relationship?
Taylor: We didn't really sit down, but at the beginning of filming, he said, 'I don't have a little sister. I don't really get you.' And then, by the end of the [pilot episode] he was like, 'No, don't talk to him. He can't talk to you.' He's protective now. He's like a big brother to me.
TeenTelevision: He told us he does feel that way. Chace Crawford and Ed Westwick are going to have an apartment in New York. Are you going to live with your parents?
Taylor: I'm going to live with my mom and my sister. We're moving into Tribeca. We have an apartment there in a new building. It's really nice. We're really excited. It's going to be great. I love SoHo, and I love that area.
Steve Marsi is the Managing Editor of TV Fanatic. Follow him on Google+ or email him here.