In its list of the 50 most influential men under age 45, Details lists none other than Josh Schwartz - the creator of The OC, Chuck and Gossip Girl - at #30, along with Tony DiSanto, Executive Producer of The Hills. Here's what Details has to say about these "Boys Behind Girly TV" ...
To watch guilty-pleasure TV is to obsess over one-dimensional characters with the kind of intensity you'd never cop to in real life.
Josh Schwartz and Tony DiSanto are masters at creating those characters — the kind of high-maintenance shrews and priggish frat boys who, it turns out, appeal not only to female viewers but to men.
Even if they won't say so out loud. Josh Schwartz transplanted The OC model to uptown Manhattan in his new CW hit, Gossip Girl.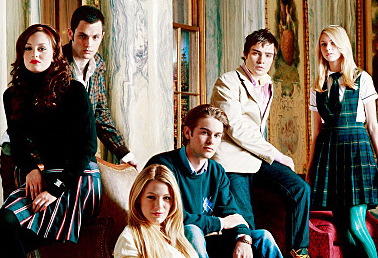 Tony DiSanto, meanwhile, turned The Hills, at first a modest Laguna Beach spin-off, into MTV's highest-rated show. Together, Schwartz and DiSanto have created pop culture catnip for a whole generation of guys who, in public, say they prefer Bill Maher — but who, in actuality, want to know what life is really like for an overprivileged teenage girl.
Steve Marsi is the Managing Editor of TV Fanatic. Follow him on Google+ or email him here.