Gossip Girl star Blake Lively, who relocated to New York from her native L.A. last summer to play Serena van der Woodsen, is featured in the new issue of Lucky Magazine. Here's what the 20-year-old had to say...
On her fashion icons: "My style has been totally influenced by Audrey Hepburn and Kate Moss equally — they're such fashion icons. But Sienna Miller's young, urban style is also totally what I'm going for."
On her expanding, changing closet: "I grew up in Southern California, so the whole concept of winter is this entirely new, exciting thing for me — I've already justified buying seven coats!"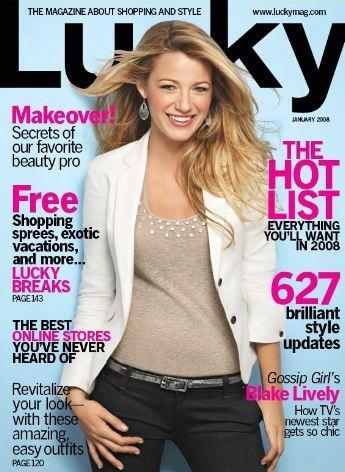 Blake Lively on the new cover of Lucky Magazine.
On how Gossip Girl fashion influences her: "Growing up, I was constantly borrowing clothes from my older sisters, or I'd pick out something from Urban Outfitters and my mom would tailor it to my size — I don't think I ever dressed like a kid. Now that I'm on Gossip Girl, the wardrobe is so amazing and inspiring, it's opened a whole new style gateway for me!"
On keeping her look mature
: "I'm having so much fun, but I'm trying to keep my head together too, style-wise. There are so many young women out there dressing like young girls; I want to be more ladylike and classic."
On what she'd do if she weren't acting: "I would love to open my own interior decorating business. I grew up reading Martha Stewart and William Sonoma catalogs, I was never interested in things like Teen Beat."
On her leading musical inspirations: "My favorite music is Ray Charles for when I want to feel mellow, and Britney Spears or Justin Timberlake when I want something more funky."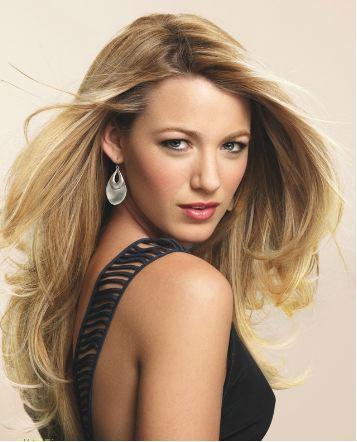 Fans agree that Blake Lively is both lovely and Lucky.
Steve Marsi is the Managing Editor of TV Fanatic. Follow him on Google+ or email him here.