During a recent stop in Toronto, Gossip Girl star Leighton Meester told CTV that she spent a lot of her time off during the writers' strike recording her debut album. She's an aspiring singer!
"I'm figuring out everything, so I can't tell you too much," says Meester.
"I should be finishing it within the next couple months, hopefully."
Meester, who plays the deliciously catty, yet still sweet Blair Waldorf on Gossip Girl, is no stranger to the music scene.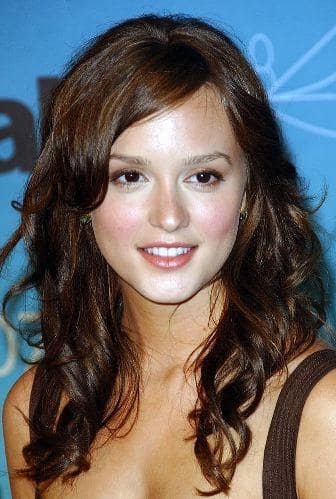 "I've been working on it my whole life, obviously," says Meester. "There's a first time for everyone, and I really love it."
Really? It's obvious she's been working on an album her whole life? And everyone has a first time recording an album?
We're not sure what's meant by that quote, but just the same, we love Leighton Meester and look forward to hearing her music.
Who influences Leighton musically?
She's a fan of Chris Cornell and Incubus, she says, and has described her music as an electronic-rock hybrid that sounds like Gwen Stefani and MIA.
The pint-sized cutie previously sang and starred in a film called Drive-Thru, in which Gossip Girl co-star Penn Badgley also appeared.
A clip of Meester singing in the movie appears below.
There's no word if Penn Badgley, who is also a musician, is also going to appear on Leighton's album, but wouldn't that be something?
[youtube]http://www.youtube.com/watch?v=z3zUdMO90sc[/youtube]
Steve Marsi is the Managing Editor of TV Fanatic. Follow him on Google+ or email him here.