Based on the way Kelly and other characters say the word "he," as opposed to the name of her son's father, one of two conclusions can be drawn:
The dad is Lord Voldemort;
The producers haven't yet decided who the father is.
However, according to 90210 executive producer Gabe Sachs, neither of the above possibilities is correct. He claims he and fellow show runner Jeff Judah "decided who the dad was a long time ago." Sachs says the burning question will be answered within the next handful of episodes.
Guess we'll have to tune in and find out!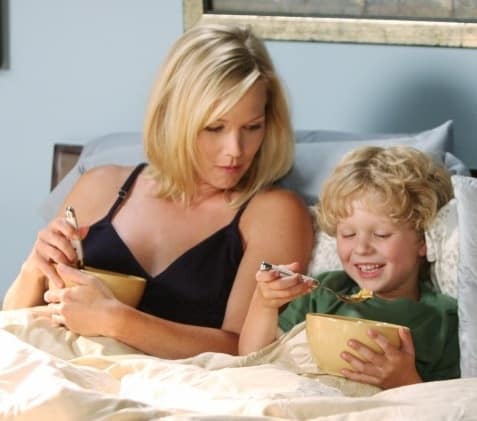 Who do you think is Sammy's father?
Matt Richenthal is the Editor in Chief of TV Fanatic. Follow him on Twitter and on Google+.