AnnaLynne McCord is defending her lifestyle and her series.
In an interview with E! Online, the actress says her childhood was pretty much the opposite of that of her character, Naomi Clark.
"I was not rich growing up. I didn't go to high school; I was homeschooled," the actress said. "I was the dork, the math nerd, the odd man out. I wasn't a Chanel girl, I was, like, Goodwill. Hand-me-downs from big sis. I think when I got a new piece of clothing it was from Walmart when I was 14."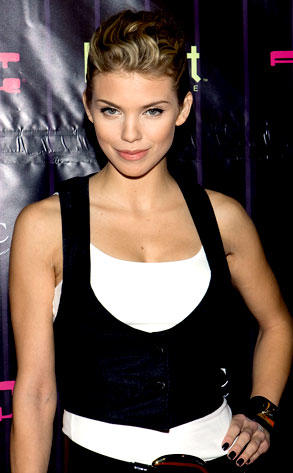 McCord also said there's a difference between the numerous teen hits on television these days.
"[People] tell us, 'That's too risqué,' and we're like, 'Do you know what goes on the night before us on Gossip Girl?' [Our producers have] made a point to take it in a route that it's not just the sex, sex, sex, sex! They take the skin out and made it a little more family oriented."
Hmm... we know Naomi wasn't aware of the blow job Ethan received in series premiere. But was McCord in the dark also? 
Matt Richenthal is the Editor in Chief of TV Fanatic. Follow him on Twitter and on Google+.