His Gossip Girl character, the preppy Nate Archibald, has been playing the field - a lot! - this season, and Chace Crawford took a minute to reflect.
After his character hooked up with an older woman in the Season 2 opener, "there wasn't a lot of positive feedback from my parents," he joked.
He previously admitted he can sometimes be uncomfortable by the show's racy undertones: "Is that a weight on my conscience?" he recently said in an interview with London's The Independent. "Well, yes, I think it is. I come from a moral background, and I can see the power of the show, and imagine my old school teachers cringing, or my grandparents thinking, 'Oh, my God,' when they see me, say, having sex on a bar stool. But you have to remember, this is not a reality show. It's supposed to be pure entertainment."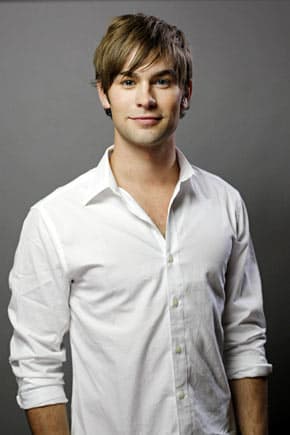 Sometimes Chace Crawford says he will try to put a limit on how much skin he'll show. Recently, he convinced Gossip Girl producers to let him keep his shirt on.
"I never actually said I disliked having my top off; it was just that on that occasion it didn't make sense," he said. "Nate Archibald was supposed to be waking up, hungover, on his buddy's couch. So why would he be in his boxers?"
"I don't actually mind taking my clothes off most of the time – it's why I go to the gym," he said. "As an actor, you pick and choose your battles."
Steve Marsi is the Managing Editor of TV Fanatic. Follow him on Google+ or email him here.