Below are some Gossip Girl spoilers from E! Online.
In addition to Derena's future and Jenny's rebellion, the Gossip Girl spoiler Jessica Szohr first mentioned - the upcoming death on the show - is discussed, and it looks like we may have our winner (or, perhaps loser is more accurate) ...
Q: I'm hating Jenny on Gossip Girl. Will she ever go back to being tame?
A: Not by a long shot. Dropping out of school was only the beginning, and I'm hearing the words "hostile takeover" are in her future. It happens around episode nine and will make you feel like you did nothing at all when you were 15.
Q: Will Dan and Serena ever get back together?
A: Not anytime soon, but their parents might... Rufus (Matthew Settle) and Lily (Kelly Rutherford) will get closer, from what I hear.
Q: OMG! Is it true someone is dying on Gossip Girl?! Tell me everything!
A: My infallible Magic 8 Ball says: It's happening in November, and I can tell you that the character who dies is male and that he is a third wheel whose death just might clear the way for a long-awaited couple to get together.
Meanwhile, EW's Michael Ausiello claims it is one of these five: Vanessa, Bart, Nate, Rufus or Georgina. Hmm. If we now know it's a male character, we're really starting to narrow it down, aren't we? Tell us what you think!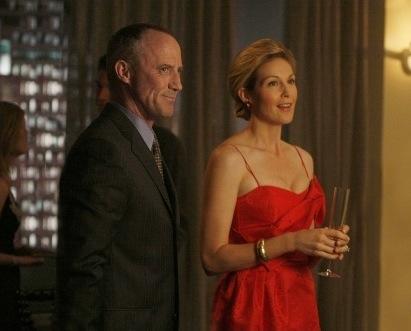 Steve Marsi is the Managing Editor of TV Fanatic. Follow him on Google+ or email him here.