The star-crossed Rufus Humphrey and Lily van der Woodsen provide one of Gossip Girl's most compelling, mysterious story lines. What happened that drove the young lovers apart way back when? It looks like we may find out, and soon.
Meanwhile, the December 8 episode of Gossip Girl (supposedly one of the series' best to date) will involve a funeral, and speculation continues as to who buys the farm. The smart money's on Bart Bass, but we have been fooled before.
Lastly, there's going to be a hot new teacher in the house come early next year - and she's got her sights set on one young Upper East Side hunk.
Get the full story on these Gossip Girl spoilers by following the link!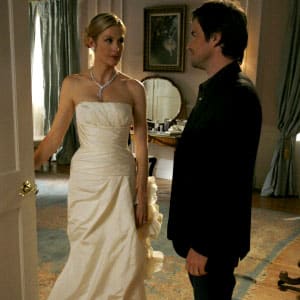 Steve Marsi is the Managing Editor of TV Fanatic. Follow him on Google+ or email him here.