Desperate times call for desperate measures on the Upper East Side. So Michael Ausiello of Entertainment Weekly reports in his weekly spoiler Q&A today ...
Q: Come on give us scoop on Gossip Girl!
A: First let me say that Monday's episode, "You've Got Yale," was an absolute triumph on all levels (acting, writing, directing)... which makes the fact that it was the lowest-rated of Season Two all the more depressing. (Time to reboot the system, Nielsen!)
On the Gossip Girl spoiler front, what brings Georgina Sparks (Michelle Trachtenberg) back to town is actually not her seemingly infatigable quest to piss off frenemy Serena. Quite the contrary, in fact. Take it away, Josh Schwartz: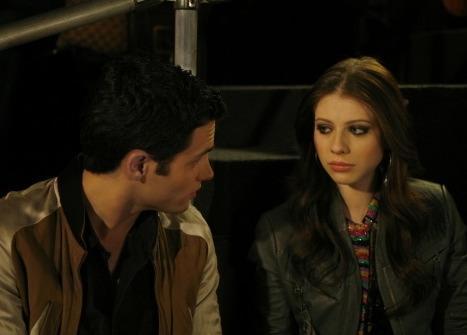 "Certain times a situation becomes so dire that it requires the assistance of even your most sworn enemy," the Gossip Girl executive producer says.
"It just might come to pass that Serena and Blair find themselves in a situation where they have no recourse other than to recruit Georgina Sparks."
In other Gossip Girl news, the show is casting a possibly recurring role of an "unassumingly cute" 16-year-old male. Sound like Jenny's getting a new suitor?
Steve Marsi is the Managing Editor of TV Fanatic. Follow him on Google+ or email him here.