Did Serena really get married in Spain? Is Georgina really reformed and nothing like the girl we met in Season One? Here's what E! Online's spoiler Q&A has to say about those questions. Check out the latest dish and comment on it below!
Q: On Gossip Girl, Serena got married to Gabriel? OMG!
A: Darn you, promo monkeys! Always with the misdirection! We can save our OMGs on this one, though, because Serena van der Woodsen did not get married for real.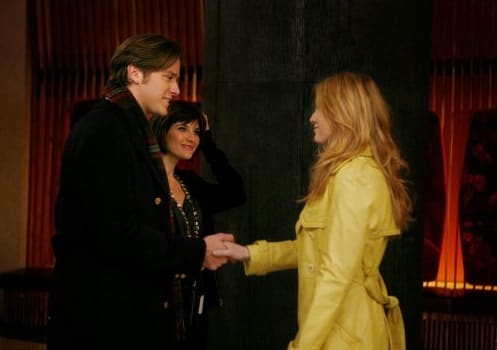 Serena did not marry Gabriel. But they will get together.
Q: When does Georgina return to Gossip Girl?
A: Georgina returns April 27 and sticks around for the last four episodes of the year (the Season Two finale is May 18). Michelle Trachtenberg teases that while Georgina may be a good Christian girl now, she's causing her fair share of trouble just same.
Anyone surprised?
"Her last name is Sparks, so sparks will fly," says Michelle, who adds that she is "causing quite a stir, as Georgina does," before the end of the season.
What kind of stir? Sources whisper that Blair Waldorf had better beware.
Steve Marsi is the Managing Editor of TV Fanatic. Follow him on Google+ or email him here.