We've seen the 90210 season finale.
We'll post a detailed recap of the episode, "One Party Can Ruin Your Whole Summer," soon after it ends. For now, here are a few teases to get fans excited for the season-ending installment...
A couple gets high.
A new crush develops.
Brenda comes back... twice!
Navid and Ty make amends.
A character is dragged away in the middle of the night.
The name "Zelda" plays a key role (and we aren't referring to the video game!).
Silver kisses... someone.
There's a possible hit, a possible run and possible serious trouble for a main character.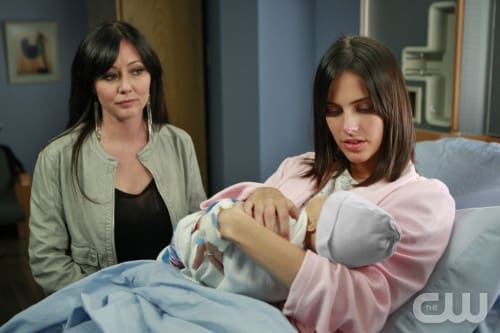 Does Brenda get Adrianna's baby, as man fans have speculated? Tune in tomorrow night and find out!
Matt Richenthal is the Editor in Chief of TV Fanatic. Follow him on Twitter and on Google+.