Caroline Manzo is one of the new stars of The Real Housewives of New Jersey.
And she has a message for anyone that speaks badly about her friends and family:
"Let me tell you something about my family, we're as thick as thieves. And we protect each other to the end."
Despite such tough, threatening talk; and despite the location of the Bravo series, Manzo told E! News that she scoffs at any comparison to The Sopranos.
"We're Italian and geographically we happen to be where the Sopranos were set—brilliant marketing on Bravo's part. We have the same Italian traditions and values because Italians are all about values. But to put us in the same bed as that? On the business side of it? Stop it. That's nonsense."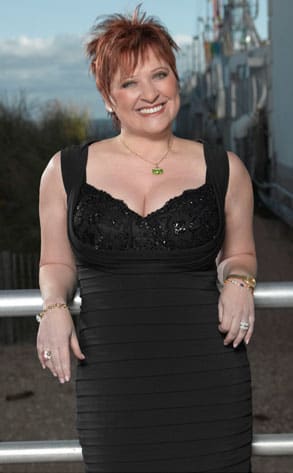 Okay. So Caroline is no Carmela Soprano. Who is she?
A mother of three, who resides in  Franklin Lakes, N.J.
Joined on the show by her sister and sister-in-law Dina Manzo (they married brothers), another sister-in-law, Jacqueline Laurita (she married one of Caroline and Dina's brothers) and family friend Theresa Giudice.
Owns a owns a real estate firm and a children's accessories company, but: "I live for my children. I live for my husband."
Note: The Real Housewives of New Jersey premieres on May 12 at 11 p.m. EST on Bravo.

Matt Richenthal is the Editor in Chief of TV Fanatic. Follow him on Twitter and on Google+.