Gossip Girl Spoilers: Serena's Season Finale Suitor is ...
Steve Marsi at .
... Nate Archibald? Don't count on it, at least not this coming Monday. Despite rumors going around that Serena and Nate might be getting back together, it looks like she's being pursued by someone we wouldn't expect - who do you think it is?
Also, is Blair headed for a rude awakening next season?
Check out this excerpt from TV Guide's spoiler column:
Q: You made a recent, potentially sarcastic remark about Gossip Girl's Serena and Nate happening. I need to know if there is anything to that remark, because I am more hopeful than I should be about Serenate finding their way back together. Please help!
A: Hope springs eternal, Megan! I will downgrade my previous sarcastic remark to say that the possibility of Serenate is alive and well through the end of the season. But Serena's season-finale suitor is someone entirely different - and surprising.
If it's a happy ending you're looking for, forget it. Although Blair hears some magic words, her fall is looking increasingly shrouded in dread. Welcome to NYU, B.!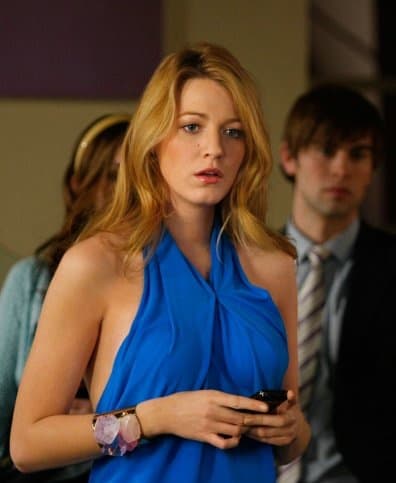 Steve Marsi is the Managing Editor of TV Fanatic. Follow him on Google+ or email him here.