A few weeks ago, Matt Lanter came aboard 90210 as bad boy Liam. He's now a full-time cast member.
Then, last week, Sara Foster joined the show as a new bad girl: Naomi's older sister, Jen.
While the actress isn't signed a series regular yet, she'll be sticking around Beverly Hills for awhile. Here's what Foster had to say about Jen Clark in an interview with Zap2It:
On acting over-the-top: It's fun for one episode, but I had to start going, how is this person going to relate to everybody else? How is she going to be believable in a relationship with Ryan? How is she going to be believable in situations with the other girls, you know?
On the evolution of her character: The way that we first talked about her in the auditioning process, she was big. And you know how you see some of these actresses - who shall remain nameless - that go off to Europe for a few months and all of a sudden they're talking with a British accent? You know what I mean? It's like, you're from Calabasas. A British accent? Really? So in the beginning, I was kind of like, wouldn't it be great if there were like little hints of a British accent? It's just so silly, these women who do that. So I thought it would be fun to throw that in, but the truth is, you can't stay really consistent with it.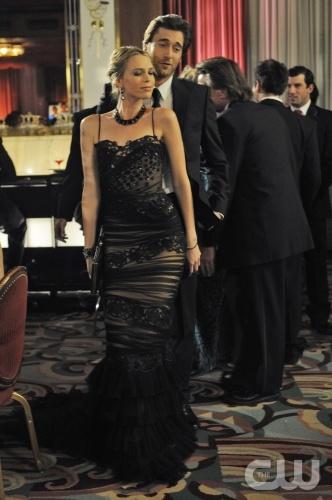 90210 Spoiler Alert: Jen cozies up to Ryan at the West Beverly prom.
Matt Richenthal is the Editor in Chief of TV Fanatic. Follow him on Twitter and on Google+.