Maybe one day, fans will get to hear a Gossip Girl compilation album.
From Leighton Meester's pop music to Ed Westwick's and Taylor Momsen's rock stylings, the show is churning out quite the catalog of actors-turned-musicians.
And now it looks like Penn Badgley may be the next star to try his hand at a music career - although he admits it may be a while before that process begins.
Years from now, maybe you'll see something. For the moment, it's something that I don't [want to do]," the actor otherwise known as Dan Humphrey told MTV.
With girlfriend Blake Lively in tow at a Burberry party on Thursday, Badgley talked about his love of music and why he wants to keep his talents to himself.
"I mean, music is my first passion, but because of that I don't really want to just take a first step in the wrong direction," the 22-year-old said.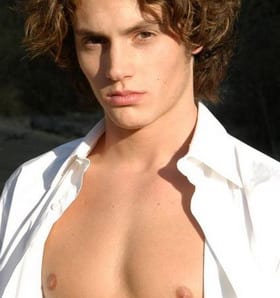 "At the moment, I just want to be sensible about what I do. I just write and I play, and that's about all I need for myself right now."
Badgley's Gossip Girl co-stars haven't been as reluctant to pursue their music careers. Momsen recently told MTV News that rock and roll "feeds my soul," while Meester has even teamed up with Cobra Starship for a recent single.
So what exactly does the actor think about his peers' music?
Badgley said he listened to Ed Westwick's band the Filthy Youth back when they started filming the show. And though he admitted that he hasn't heard Meester's or Momsen's songs yet, he thinks they'll do just fine in the music industry.
"I haven't heard any of Taylor's stuff, but apparently it's pretty decent," he said of his onscreen sister. "I wish them the best with it. It's awesome they're doing that."
As for co-star Chace Crawford's newly acquired starring role in Footloose, Badgley said his co-star will have no problem shifting from blue-blooded Gossip Girl good guy Nate Archibald to dancing bad boy Ren McCormack.
"I think he's going to be footloose and fancy free," Badgley laughed.
Steve Marsi is the Managing Editor of TV Fanatic. Follow him on Google+ or email him here.