Neither Jared Padalecki nor Jensen Ackles could make it for the Supernatural panel at Comic-Con last week.
But executive producers and writers Eric Kripke, Ben Edlund and Sera Gamble satisfied fans' cravings for season five scoop by dishing on a number of topics. Below, we've excerpted pieces of what each show runner had to say about events to come...
Kripke on Castiel: Castiel's totally, totally screwed in season five. Things didn't end well with him and the archangel that came down. I can say that throughout episode one he is dead and exploded into gorey smithereens. He's on the run, he's fallen, they're hunting him down, he's cut off from where he was, he's lost, alone and scared with the guys.
Everyone's totally boned as they are trying to stop the apocalypse from happening. There's basically about four good guys against the universe, trying to stop the apocalypse.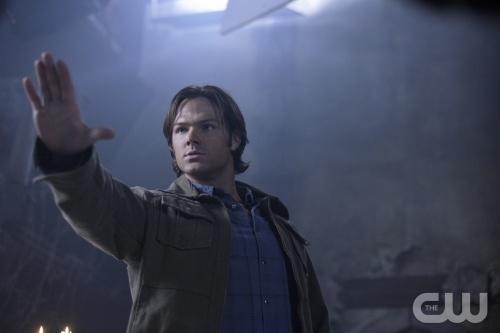 Edlund on Dean's storyline: We've been working on the notion that both of them have these massive responsibilities that they're going to step into. Dean's role has moved on from being the guy driving the car. He's gone from chauffeur of destiny to a sad participant in destiny. He's going to have important things to do—that's one of the areas I was supposed to be pretty coy about, though. Try another angle! Let's see if we can get at it!
Gamble on Lucifer's role: He's definitely the big bad of the season. I would compare it to Lilith in that you saw her sometimes, you heard about her a lot, you met her minions, you met her right-hand man. You might actually see Lucifer a little more than you saw Lilith, the last couple of seasons.
And we have a great actor cast, Mark Pellegrino, and I don't think Lucifer wants to go back to hell. I think that's the last place he wants to go, but he's walking the earth and causing trouble throughout the season.
Matt Richenthal is the Editor in Chief of TV Fanatic. Follow him on Twitter and on Google+.