A Gossip Girl Insider correspondent sat just two tables away from Blake Lively at a bar in Charlestown, Mass., over the weekend, only to blow his chance to talk to the Gossip Girl beauty because he was too transfixed by the Yankees-Red Sox game.
Blake is in Boston filming The Town, a movie coming out in 2010 about a longtime thief planning his next heist while trying to balance feelings for a bank manager connected to one of his earlier heists, as well as for the FBI agent looking to bring him down.
Ben Affleck is directing and starring in the Boston-based project.
In any case, Blake sat at an uncrowded, local tavern with some friends Saturday on break from filming. She was incognito in a black shirt and baseball cap, keeping a low profile so successfully that our writer only noticed her as she got up to leave.
Staff members and other patrons later confirmed it was indeed the Gossip Girl star, and that she was there from 4-6 p.m. That's right. Two hours and we had no idea.
We may be the #1 Gossip Girl fan site, but we'll admit it. When we suck, we suck. You guys deserved at least a cellphone pic. Next time, we will not let you down.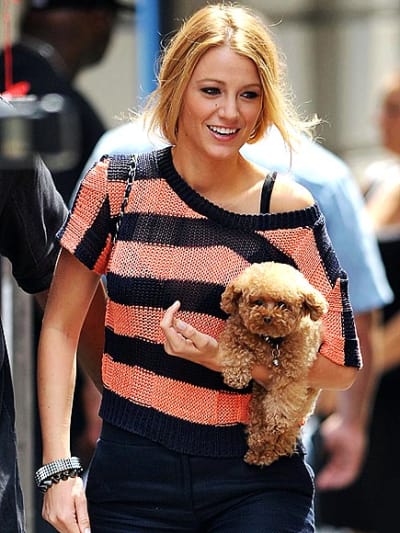 This generic (albeit pretty) photo of Blake Lively on the New York set of Gossip Girl will have to do, since we can't provide you with one of her in Boston over the weekend.
Steve Marsi is the Managing Editor of TV Fanatic. Follow him on Google+ or email him here.