Kristen Bell not only narrates Gossip Girl - she gets her style from the show!
The actress - who is heard, but not seen every week as the title character, says she channels Blake Lively's Serena van der Woodsen to make sure she's stylish.
"I use Gossip Girl to work out my outfits. I sit and take notes while I'm watching it," she says. "If Blake Lively wears a white silky vest, I write down 'Serena - white silky vest.'"
"It's the only way I can make sure I look stylish!"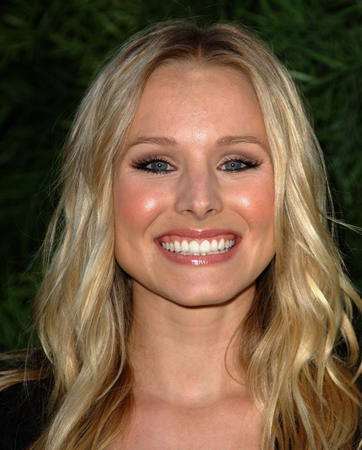 The Heroes star, 29, also revealed she loves being funny, but admits it's "hard" for women to have a sense of humor without being the brunt of the joke.
"I think it's sometimes one of the hardest things, to be a woman and be funny and not be completely and utterly self-deprecating," Bell laments.
"For a long time, people have been at odds with accepting that."
Steve Marsi is the Managing Editor of TV Fanatic. Follow him on Google+ or email him here.