With November Sweeps approaching, The Big Bang Theory will interrupt the domestic bliss between Penny and Leonard in order to entertain viewers.
According to executive producer Bill Prady, the new couple will have its first fight next month, a dust-up that he vows will be "a big, giant, knockdown, drag-out fight."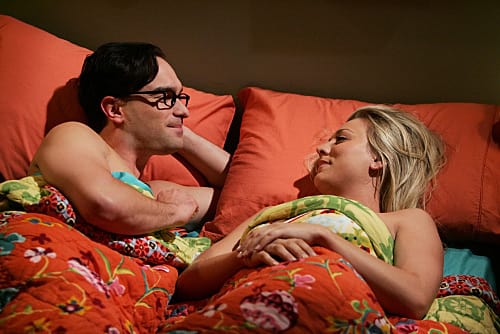 As told to TV Guide Magazine, Penny - still fuming - will run into Stuart, who she dated prior to getting with Leonard. Meanwhile, Prady says:
"Sheldon discovers that Penny and Leonard fighting is a little too reminiscent of his growing up back in Texas," so he tries to patch things up between them.
In other unexpected news: Wolowitz might get lucky... with a girl!
Matt Richenthal is the Editor in Chief of TV Fanatic. Follow him on Twitter and on Google+.