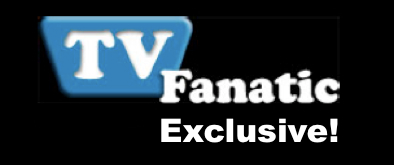 On October 20, Curtiss Cook will guest star on The Good Wife.
The veteran actor - who has also enjoyed roles on The Sopranos and Law & Order - will appear in the episode as Clarence Wilcox, a man was wrongfully convicted of murdering a police officer and languishing on death row.
Alicia (Julianna Margulies) and her associates take on Clarence's case.
In an exclusive interview with TV Fanatic, Cook spoke on his relationship with Margulies, as well as his role in the upcoming blockbuster, Shutter Island...
TV Fanatic: How did you get the role of Clarence Wilcox on The Good Wife?
Cook: The role of Clarence came across our desk at a time when the episodic season is reasonably slow. Needless to say, I wasn't as busy as I would have liked to have been. We (my agent and manager) read the script and were very happy with the development of the character and how it seemed one way at first, but then at a closer look was that and even more. So with all that said: I got an appointment, went in to read for the directors and producers, and luckily got the part.
TV Fanatic: Tell us about Clarence.
Cook: He's a man with a wonderfully ordinary life that gets complicated when a rouge cop decides not to do his due diligence and just finds anyone who closely matches a description. Subsequently, Clarence is put on death row for a crime he didn't commit. The question then becomes: is justice served or not? You'll have to watch for the twist.
TV Fanatic: You also worked with Julianna Margulies on an episode of Canterbury's Law. What's she like on set?
Cook: Yes, I did and she's great. It's funny because not only did I do Canterbury's with Jules, we shot a great indie feature City Island, which won the Tribeca Audience Award and is making great strides all over the globe.  I believe it's going to have a release in March 2010. It [also] stars Andy Garcia. But, back to Julianna:
She's a very giving actress, who brings not only kindness to the set, but a feeling of understanding the whole process of an up and coming actor... she's comfortable enough in who she is and her ability to give you an opportunity to shine just as bright.
TV Fanatic: Tell us about your upcoming role in Shutter's Island.
Cook: Very exciting stuff! I play Trey Washington, one of the head orderlies of the institution in which a patient has escaped. He befriends the marshals (played by Leonardo DiCaprio and Mark Ruffalo) and acts like sort of a liaison between them and the hospital. Much mayhem ensues. This movie is truly a ride, I can't wait for the public to see it. It is AMAZING!
TV Fanatic: What are some of your favorite TV shows?
Cook: I'm really an old TV head. I can sit and watch: Good Times, Sanford and Son, The Odd Couple, Columbo, Quincy M.E. for days... and don't let me forget The Good Wife, Tuesdays at 10 p.m. on CBS.
TV Fanatic: Any other projects in the works you wish to talk about?
Cook: Yes, yes, and yes. There's the two films we just talked about, as well as another called Order of Redemption starring Tom Berenger due out soon. And it's looking like I'll be shooting a new spy movie at the beginning of the year in Europe.
For other exclusive interviews, check out:
Matt Richenthal is the Editor in Chief of TV Fanatic. Follow him on Twitter and on Google+.