Tonight's episode, the fifth and possibly the best of this season so far, was titled "Rufus Getting Married," and after a ton of twists, turns and hesitation, he did.
There was love, scandal, drama and certainly plenty to look forward to next week. Did you like it? Did it live up to your expectations? Fall short? In between?
Tell us how you feel about the episode, which shed light on some characters and stories that have been building up for a few weeks now, by voting below.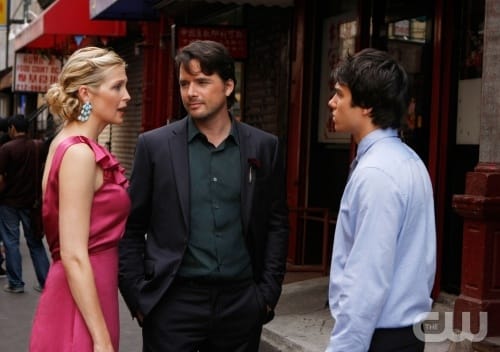 Rufus, Lily and their offspring come face-to-face - and a tearful Scott plays the unlikely role of helping his biological parents tie the knot after all this time.
If you missed anything, follow the link for our complete episode guide!
As always, Gossip Girl Insider will post quotes, music, fashion highlights, news, photos, spoilers and more ASAP, and weigh in with its Round Table shortly.
"Rufus Getting Married" was ...
Steve Marsi is the Managing Editor of TV Fanatic. Follow him on Google+ or email him here.