Last night's 90210 episode has received mixed reviews.
We enjoyed its use of Mark, Jen and Liam's birth father - new (or returning), shady characters that will hopefully inject some life and drama into a series of lackluster storylines.
Some readers, however, thought "Multiple Choices" was short on suspense and heavy on Liam/Annie interaction. Fans seem wholly against these two getting together.
But there's one thing we can all agree on: the show has a kick ass soundtrack! As our 90210 music section proves, it highlights various artists and singles on a weekly basis. Below, we've listed a few from this week:
Free Energy - "Dream City"
Nas - "As We Enter"
Anberlin - "A Perfect Tourniquet"
Sallie Ford and The Sound Outside - "Not An Animal"
The Red Jumpsuit Apparatus - "Love Seat"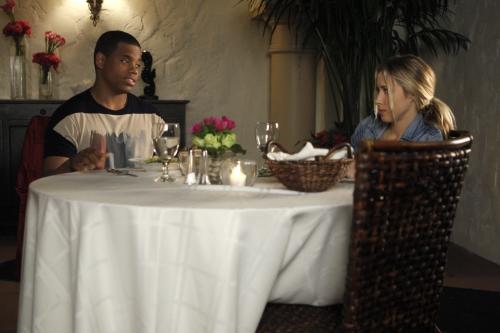 Remember to get an early look at next week's all-new episode NOW!
Matt Richenthal is the Editor in Chief of TV Fanatic. Follow him on Twitter and on Google+.