Gossip Girl Spoiler: Jenny Humphrey MIA Next Season?!
Steve Marsi at .
She's been looking for trouble all season long, and it looks like Jenny Humphrey is going to find it - when Gossip Girl returns next season, she won't be there.
A source close to the CW soap tells EW that Taylor Momsen's character will be absent for an unspecified number of episodes at the star of the fourth season.
Why? The vague "creative reasons."
"When you watch the season finale," the insider adds, referring to the current season, "you will see that we're doing something very big with her character."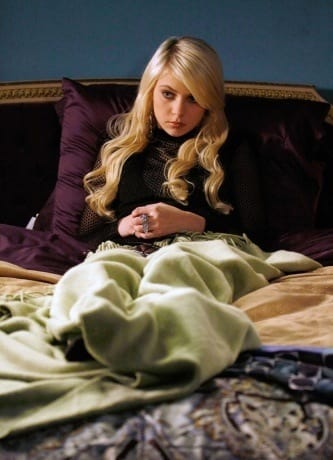 MIA J: Are the days of this Gossip Girl troublemaker numbered?
A Gossip Girl rep declined to comment, but assuming this is true, what do you make of this huge Jenny development? What do you think happens with her?
She's definitely been involved in scandals over the years, but Jenny Humphrey drama has hit new heights with her drug dealing, Serenate meddling machinations.
Moreover, if she's gone for part (presumably not all) of next season, will you miss her, or say good riddance? Does she rank among your favorite characters?
Discuss this potentially huge Gossip Girl spoiler in the comments below ...
Steve Marsi is the Managing Editor of TV Fanatic. Follow him on Google+ or email him here.