How to Make It in America Season Finale Review: "Never Say Die"
at . Comments
"Never Say Die" wrapped up the first season of How to Make It in America.
We thought the writers did a pretty decent job at ending it, but we have to say some things were just a bit too predictable!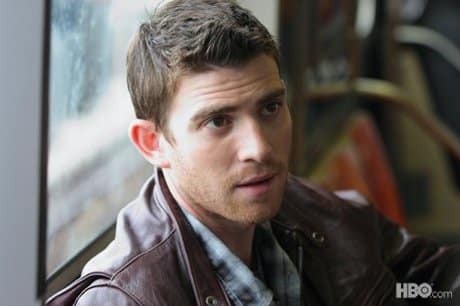 The whole situation with Ben and Cam getting their shirts back in the last possible second they could. Seriously? That would never happen in real life, but it did make for good TV. Especially when Cam blew up the Rasta Monsta truck. We still didn't get how blowing the truck up would help settle an insurance claim on damages, but whatever. Who doesn't like watching anything get blown up?
We were surprised how much we like Rachel now! It was great having her walk into her meeting with Eddie and Daren and basically end things with both of them and decide to take some soul searching time off. We have to give her props on that one!
Hopefully, Rachel will come back next season as some bohemian chick that helps design the Crisp line! We would so love to actually see the sparks happening between her and Ben - not just the awkward naked morning after scene.
Rene always seems to have something up his sleeves and as much as he is trying to not be the gansta persona that he has been known as, it always seems to come back in one way or another. Our favorite was when he b**ch slapped that guy. Making Cam blow up the truck also shows he is not a dumb a**.
Hopefully, Rene will stay out of trouble - we fear that next season his past will come to haunt him.
With not that many episodes to make a season, How to Make It in America did a pretty good job keeping us entertained all season long. This may not be one of our favorite shows HBO has put out, but we definitely feel that there is a lot of potential here.
What do you think of the season finale? Should HBO give this show another season or the ax? What would you change about this show? Leave your comments below and don't forget to rate this week's episode!
Until next season, we leave you with a few of our favorite How to Make It in America quotes after the jump!
Rene: It is what it is - if I go down, you go down. | permalink
David: The secret is not get rich quick - the secret is to get rich slow and appreciate it. | permalink
Rachel: Alright, good talk. | permalink
Ben: Do you have a passport Cam?
Cam: No not yet, but I will get one. Plus I know this dude who sells airline miles for cheap. | permalink
Rachel: Or maybe for the first time in a while, I am finally getting it. | permalink