Our pulse may still be racing from last night's episode of The Vampire Diaries, but nothing will get in the way of the TV Fanatic staff when it's time to hold Round Table discussion!
In this week's edition, we hold court on the latest installment, offering up explanations and predictions on various developments related to "Miss Mystic Falls." Come along and join us...
More shocking moment: Stefan's neck bite, or Elena's vervain injection?
M.L. House: Elena's actions. This is why I like her a lot more than Bella Swan. Elena is far from your typical, passive heroine. She was brave enough to approach Stefan in his blood-induced state, and even braver to side with Damon. Can't wait to see what happens.
LJ Gibbs: Definitely Stefan chowing down on the girl. I totally expected him to stop just short and remain the moral compass of the show. Instead, he not only gave in, he changed his mind after letting her go to tap that (artery again)! What an amazing twist from a show that reinvents itself seemingly at will, while only getting more compelling. The vervain injection I sort of saw coming, given Elena and Damon's unlikely alliance taking shape.
The Barnacle: Stefan's attempte meal. I was thinking about many things I wanted to do to Amber, but sucking neck from her blood wasn't high on that list.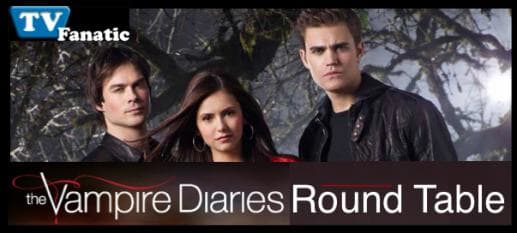 Do you trust Pearl?
M.L. House: Yes. The Vampire Diaries succeeds because its characters aren't just one-dimensional heroes or villains. Pearl may have escaped from the tomb with an agenda, but she's a mother first and foremost. Anna wants to remain in Mystic Falls, so Pearl will do what she can to make that possible... and peaceful.
LJ Gibbs: Is it possible vampires can peacefully coexist, robbing separate blood banks and devouring humans on opposite ends of the same small Virginia town? Possible. Is it also possible Pearl and the suddenly missing vampires from the tomb have ulterior motives and just biding their time before they strike? Of course, and I'm guessing that's the case. I love that we, along with Damon, are left wondering this very question, though.
The Barnacle: No way. Frederick has simply vanished from town? It would be silly to believe that because Anna said so. What if Pearl is setting Damon up by giving him this invention, which places him right in John's crosshairs?
What does John Gilbert's invention do?
M.L. House: It doesn't merely detect vampires; it places them under the control of whomever possesses it. 
LJ Gibbs: It points out the presence of witches, not vampires. Wouldn't that be random?
The Barnacle: It's a can opener.
Did Caroline deserve to win the Miss Mystic Falls pageant?
M.L. House: Amber got abducted and almost killed, her body sucked of all its blood. I'd say the title of Miss Mystic Falls is the least the town can do to make up this up to her.
LJ Gibbs: Obviously not. Did you see Elena's cleavage in that scene? I can't believe Damon kept his focus... or that he remembered those dance steps after not practicing for a century and change.
The Barnacle: Probably. Just consider all those extracurricular activities she listed. Plus, she's giving it up to Matt, despite his lack of a personality. That's another charitable endeavor right there.
Were you happy to see Bonnie again?
M.L. House: Absolutely. Elena's BFF was a rather bland, confused character before. But now she's bad ass, with her eyes open to the dangers of vampires and witches and how combustible that relationship can be.
LJ Gibbs: Definitely. That month-long layoff did wonders for her hair and spell-casting abilities.
The Barnacle: No. I'd rather see more about Tyler and his werewolf-like characteristics.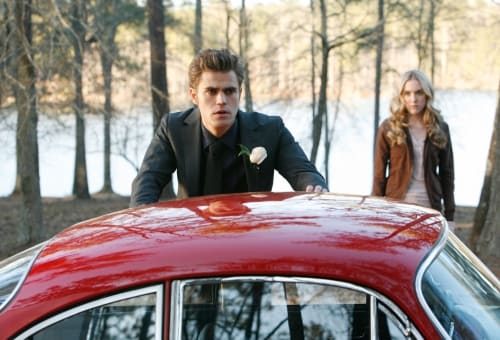 Matt Richenthal is the Editor in Chief of TV Fanatic. Follow him on Twitter and on Google+.