Welcome to this week's edition of 90210 Round Table!
The show aired another slow-moving episode yesterday, moving various characters and pieces into place for what we hope will be an explosive season finale.
But we're not done with "Meet the Parent" just yet. Below, our staff picks apart a handful of developments from the latest installment...
Teddy loves Silver. Do you care?
M.L. House: NO! These two have negative chemistry together and Teddy uttered the cheesiest, most cliched line ever before saying he had fallen for Silver. His tennis victory wasn't complete because she wasn't there? Gee, where have we heard that before?
Dr. Shepherd: Not even a tiny bit. Have these two even gotten to second base? It feels like they've received about six minutes of screen time and now the show expects us to melt because Teddy said the "L" word.
The Barnacle: Sure. Silver went through a lot at the end of last season. It's nice to see her happy and stable with a man - and I mean a man - who loves her.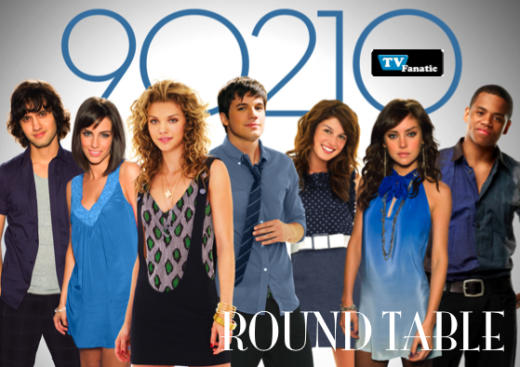 Does Ryan need an intervention?
M.L. House: No way! His scene with Adrianna and Navid on the pier was the funniest 90210 has been all season. Get this man more drugs, not fewer.
Dr. Shepherd: Not yet. Let the guy wallow in some alcohol for a bit, will ya? Think of how you'd react if someone such as Jen returned to your life.
The Barnacle: Forget an intervention. Here's what Ryan needs: a trip over to the Wilsons to get Deb on the rebound. Wouldn't these two make a great couple?
Should Liam dump Naomi?
M.L. House: Absolutely. She was more self-centered than ever this week. Looks like she's back to her bitchy ways and has no room in her life for anyone except herself.
Dr. Shepherd: Yes. He was just dating her for her money anyway, right? Just don't move on to Annie, please, dude. Take that boat and go for a sail. There must be someone out there for you.
The Barnacle: Yes. Think of how much money he'd save if he dated Annie. He'd never need to buy her a meal.
Are you on Team Deb or Team Harry?
M.L. House: Harry all the way. Yes, he may have been a bit neglectful recently, but there's NEVER any excuse for kissing another man when you're married.
Dr. Shepherd: Team Deb. She's been honest. That's what matters. It was only a kiss and remember: it takes TWO people to break up a marriage. She'd never stray if she felt love from Harry.
The Barnacle: Team Deb. At least she isn't abandoning her family. Good riddance, Rob Estes!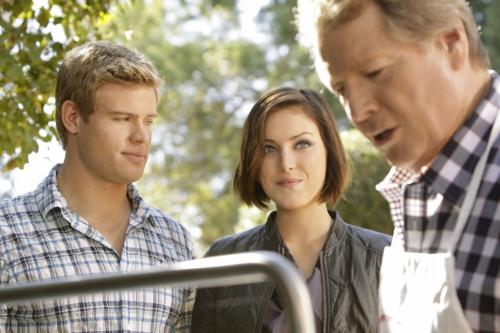 Matt Richenthal is the Editor in Chief of TV Fanatic. Follow him on Twitter and on Google+.