Following last week's nauseating episode of The Real Housewives of New Jersey, a promo teased that a cast member would be "leaving forever."
The show wasn't kidding.
Sources have confirmed to Zap2It that Dina Manzo has had enough. While the series star is yet to comment on the report, insiders say Danielle Staub's self-centered tirade at a benefit for children with cancer made Manzo realize that she was involved with the wrong kinds of people.
"For her to make a mockery of it was extra upsetting as a cast member, you know, to be part of the show, to see her do that. It was really the last straw for me," said Dina, who runs Project Ladybug,  a charity for kids with life-threatening diseases.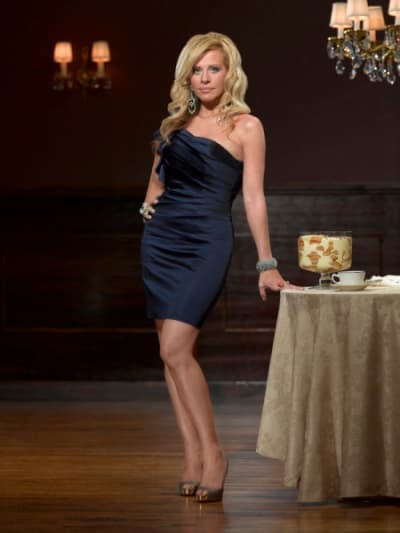 Mazo added that she didn't know the charity event would be filmed, something she was "a thousand percent" against.
"I take this very, very seriously. I am so exhausted at the end of the day and I don't make a penny for Ladybug," she said.
Bravo, naturally, wouldn't confirm or deny this rumor. It simply posted a statement, telling viewers to tune in on Monday night. We will, but only to mock Danielle mercilessly.
Matt Richenthal is the Editor in Chief of TV Fanatic. Follow him on Twitter and on Google+.