True Blood has been renewed - already! - for a fourth season.
That announced by the President of HBO Programming today is just one piece of good news for viewers, following another exciting episode last night. The other one?
TV Fanatic is back with a new Round Table! Sound off on the following topics below in our True Blood forum and/or in the Comments section below. Enjoy...
What was your favorite True Blood quote from the episode?
M.L. House: Just one word, due to the spot-on way Sookie impersonated her missing fiance: "Sookie."
The Barnacle: Hehe, Andy telling Jason that he's prettier than most girls.  It's funny cause it's true.  Where are my hot True Blood babes to match the guys on this show?
Mrs. Northman: Because he's rarely mentioned, let's give Terry some props for this line: "I have a diploma from anger management, where I learned talking about your feelings is a manly thing to do."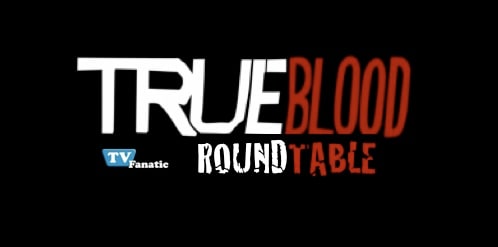 Which new character are you most excited about?
M.L. House: Franklin Mott. I'm a sucker for British accents, for starters. But the most interesting development of the episode was the revelation that Bill had mysterious motives for getting close to Sookie. Franklin seems as curious about them as I am.
The Barnacle: Definitely Jesus.  If nothing else, it will be entertaining to see Kevin Alejandro go from playing the tough guy on Ugly Betty to Lafayette's nurse of a love interest.  Plus, our boy deserves some love.
Mrs. Northman: Talbot. After all, I'm always in the market for new recipes!
Is Lorena dead?
M.L. House: Highly unlikely, but what is she doing there?!? There's clearly so much more behind the King's demands and plans than he's already let on to Bill.
The Barnacle: One could only wish, but like herpes, that woman will keep coming back in Bill's life.
Mrs. Northman: No. Does fire kill vampires? Come on, Round Table questioner, shape up!
Who is the mystery blonde Jason chased?
M.L. House: Someone even mentally stronger than Sookie, that much is certain. Who can resist Jason Stackhouse?!? I bet it's someone related to the pastor's wife, Sarah.
The Barnacle: I dunno, but unless Jason has some meth for her, I can't imagine she'll be interested in him.
Mrs. Northman: I only know the person it is NOT: me. I'd never run from Jason. Or Eric. (Call me, fellas!).
Do you trust the King of Mississippi?
M.L. House: Yes. I trust that he'll make the Queen of Louisiana into a more interesting character. I also trust he'll eventually have to kill Talbot, which is sad.
The Barnacle: Unless we're talking about trust in his exquisite taste in vampire food, absolutely not.
Mrs. Northman: I trust him to keep me entertained, and that's all I ask for. At this point, I assume we aren't supposed to know his real motives and that's fine. I like just being along for the ride.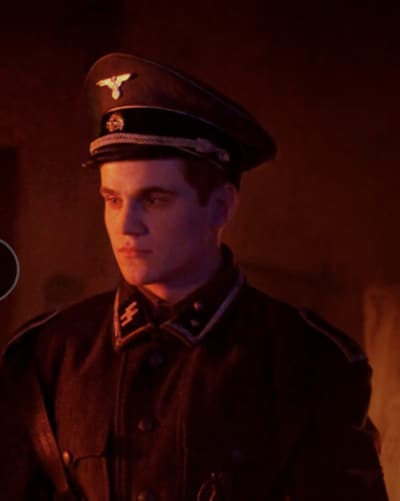 Matt Richenthal is the Editor in Chief of TV Fanatic. Follow him on Twitter and on Google+.