Glee Season Two Spoilers, Scoops Galore: Rinn Relationship, Return of Rhodes and So Much More!
Matt Richenthal at . Comments
Brittany will sing Britney and Michael Jackson will be honored.
We already know these two exciting spoilers for season two of Glee. But producers/writers Ryan Murphy, Brad Falchuk and Ian Brennan gathered at the Paley Center in Los Angeles this week and shared a lot more with reporters. Sit back and soak in the following intel...
Rinn 4 eva! Rachel and Finn will truly give it a go next season. Says Murphy: "Let's keep them together and let's really see how an entire season, if there's no breakup scenes, what does that couple look like at the end of the season?" Sorry, Jesse St. James fans.
The return of Rhodes: Kristin Chenoweth will definitely be back. There's the possibility we'll see Shelby, Bryan Ryan and Jesse again, too.
Terri trouble ahead? Jessalyn Gilsig isn't going anywhere. Murphy says Will's ex will enjoy a new love interest, while Falchuk adds: "She still loves Will and she's someone who doesn't like not getting what she wants."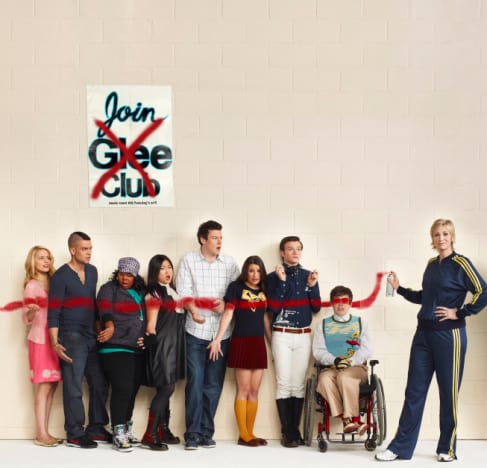 Javier Bardem WILL appear: There have been conflicting reports about this rumor, but Murphy said he has no choice because the Oscar winner wants a role: "How do you say no to Javier Bardem? You kind of don't."
A lot more BS: Look for Brittany and Santana to receive a great deal of air time.
No sex in the champagne singing room: Murphy, on Rachel and Finn: "We are a family show and I don't want the lead actress to jump into bed with the quarterback. I would hope that would take years to accomplish, and I think it will."
Which of these scoops has you the most excited? Sound off now in our Glee forum!
Matt Richenthal is the Editor in Chief of TV Fanatic. Follow him on Twitter and on Google+.