The mystery is over.
A few weeks ago, 90210 producers admitted that a main male character will be outed as gay on season three of The CW series.
By an overwhelming margin, TV Fanatic readers agreed on who this individual would be. Did they get it right? Below, the actor that plays the character in question opens up about the storyline...
In a
new interview
, Trevor Donovan reveals that his character of Teddy will come out of the closet this fall.
Here was his reaction when told about the plan:
"It was cool when they came to me with it, I was honored, flattered that they thought I could take on something like this and handle it in the way it's being written and what we shot so far is done very, very smart, very intelligent. It's really going to deal with his inner turmoil, the battle, and the struggles for self acceptance that I don't think gets addressed enough."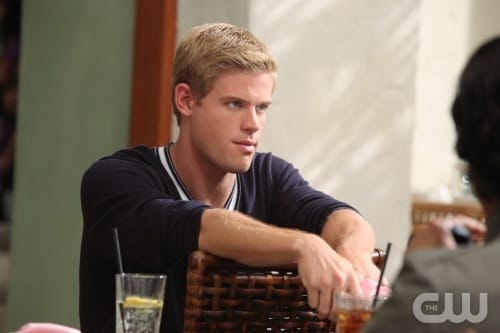 Donovan wouldn't reveal much else about the storyline, but said of the revelation:
"It's not an immediate thing and it's not a cut and dry situation; there's going to be a gray area, a transition."
When that transition finally does take place, Broadway actor Kyle Riabko will come aboard as Teddy's boyfriend.
Sound off now about this spoiler: Are you pleased it's Teddy? Surprised? Dismayed that 90210 is resorting to another ratings stunt? Excited to see how it handles a delicate situation?
Matt Richenthal is the Editor in Chief of TV Fanatic. Follow him on Twitter and on Google+.