In a world where prima donna stars are a dime a dozen, it's nice to see one grateful for what she has. Leighton Meester says she's still thrilled with her role on Gossip Girl.
The actress, who plays Blair Waldorf, praised the writers for creating the "noble" character: "I am living my dream and having the time of my life!" she told Cosmopolitan.
"I'm so lucky because I get to do that all day long and play a character who has a lot of noble qualities as well. I am really lucky she is such a well-written character."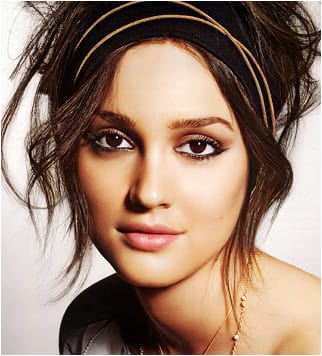 She added that her own youth was different from Blair's despite having also grown up in New York for part of her childhood. Leighton, who was born in Florida, says:
"[It was] the complete opposite [of Blair], to be honest. I had lived in NYC before but not the Upper East Side - it was in the Upper West Side, which was very different."
"When I was a teenager I was in a public high school. I certainly was not popular by any means, and I didn't have a car or a lot of money, so it was very different."
We doubt those are issues for her now, but it's good to see she hasn't changed and has an appreciation for how far she's come. What's not to love about Leighton?
Steve Marsi is the Managing Editor of TV Fanatic. Follow him on Google+ or email him here.