Cue the scary music: Evil Wil Wheaton is likely on his way back to The Big Bang Theory!
Sheldon squared off against this nemesis in April's aptly named episode, "The Wheaton Recurrence." Now, producer Bill Prady has announced plans to bring Wheaton back, likely for November Sweeps, in a specific way.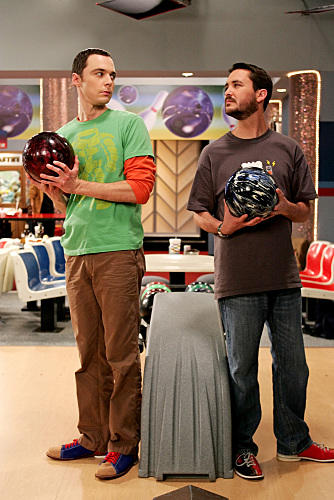 "We started talking about the idea of minor celebrities cutting in line," Prady told EW, "and we thought it might be funny to have our [Big Bang] guys waiting in line for a one-time-only midnight screening of something like Raiders of the Lost Ark with restored footage, and Wil Wheaton and his three friends cut the line.
"When it comes time for our guys to get in, the line stops; Wil took the last four seats and Sheldon is just furious. Because it doesn't make sense to him. Wil's celebrity is not applicable here. This is not Star Trek. It's just wrong."
We love it! The Big Bang Theory moves to Thursdays in the fall and premieres on September 23.
Matt Richenthal is the Editor in Chief of TV Fanatic. Follow him on Twitter and on Google+.