Criminal Minds is always a compelling show, but last night's episode added additional intrigue as it was often unclear who the BAU was even after, and who would survive.
"Middle Man" centered around women found dead in Indiana cornfields, but instead of one murderer, the UnSub turns out to be a trio college students, with another twist.
Not only is the BAU searching for their latest victim, they're racing against time to stop the group's leader from offing his two partners and disappearing for good as well.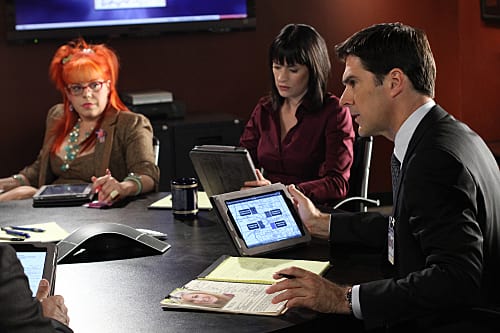 Their last three victims went missing from strip clubs on Friday and were discovered dead by Sunday. A fourth, Stephanie Wilson, was abducted the night before. The clock's ticking.
Capt. Salters, the local officer in charge of the case, is upset that this was leaked to media, and for good reason. We actually see the killers watching a story on themselves on TV.
In another interesting twist, two of the three, Chris and Scott, were under the impression that they were just abducting and raping the women, then setting them free. Not the case.
Michael, the ring leader, was chasing them down and finishing them off later. Absolutely terrifying stuff. The two confront him, and Scott wants out, creating a rift between them.
Around this time, Rossi and Morgan pieces together the same fact, that the victim is dropped off in a cornfield, thinking she's able to escape, before she's chased down and killed.
They've now separated the killers into the leader, Michael, a loyal follower, Chris, and a follower who isn't wholly committed who wants to break the cycle. These guys are good.
Good enough to save Scott, though? Michael convinces Chris to kill him that very night. By this point, Hotch grows suspicious that there's yet another obstacle in the BAU's path.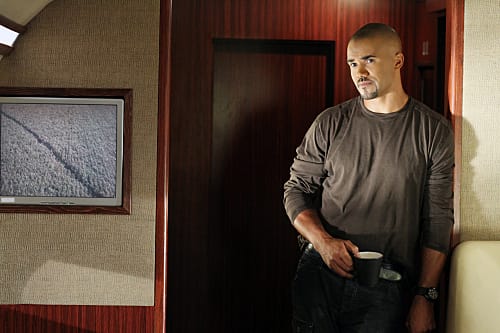 Someone leaked the story to the media, the killers seem to have perfect knowledge of police roadblocks ... it doesn't add up. Unless someone on the inside is aiding the assailants.
Hotch confronts Salters, and therein lies the rub. Chris is Salters' son. It's too late for Scott, but there's still the chance to save Stephanie. You knew it would be a tense standoff.
Michael and Chris are holed up, refusing to surrender, leading to escalating tensions and Salters and Michael both being shot. Salters is hit in the arm but survives, Michael dies.
Chris is gunned down by authorities** moments later. Stephanie is finally safe, and all three of the college students are dead. That manhunt was even more tricky than usual.
Overall, it was a very strong and complex episode, the kind that takes a while to calm down after (a Criminal Minds staple). The writing and acting were both solid as always.
** - We thought, at the time. Did he really make it out alive?
What did you think of last night's Criminal Minds? Discuss!

Steve Marsi is the Managing Editor of TV Fanatic. Follow him on Google+ or email him here.