Gossip Girl star Taylor Momsen blames her parents for robbing her of a healthy childhood, insisting they are the reason she's so dark and miserable nowadays.
The actress and Pretty Reckless singer tells Starpulse, "Everyone's like, 'Wow, why is she upset? Why is she miserable?' My parents signed me up with Ford [modeling agency] at the age of two. No 2-year-old wants to be working, but I had no choice."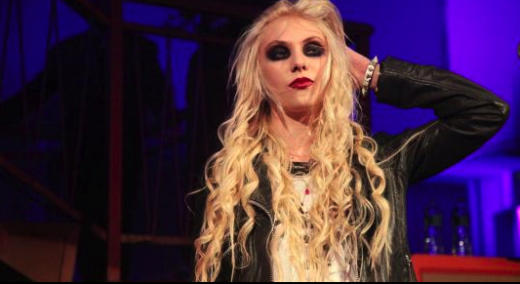 Blame Taylor Momsen's parents!
The 17-year-old lightning rod continues, "My whole life, I was in and out of school. I didn't have any real friends. I was working constantly and I didn't have a real life."
Anybody buying that?
Upbringing certainly plays an instrumental role, but don't you think she plays into the whole "edgy" vibe with some of her own antics? It's hard to imagine her parents are pleased with topless concert photos or her Revolver cover. Just putting that out there.
Thoughts? Discuss!
Steve Marsi is the Managing Editor of TV Fanatic. Follow him on Google+ or email him here.