Featuring an unusual amount of Die Hard references, everyone was on lock-down on "No Ordinary Detention."
Daphne and JJ actually had detention; Stephanie, Katie and Joshua were in the lab; while Jim and George were held up at the police station. Watching George talk to the gunmen was hilarious, but then again Romany Malco never fails to disappoint in the comedy department.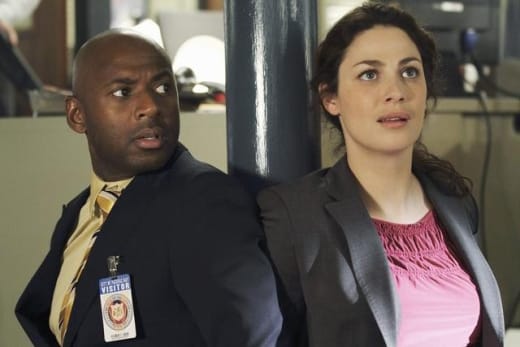 [Photo: ABC]
I was wondering how long Jim was going to be able to continue taking down criminals without being discovered and the answer was soon revealed: not too long.
In fact, a lot of things were uncovered this week. Everyone's powers were found out by someone, be it the detention group learning about JJ, Katie finding out about Joshua, or Victoria being on to Stephanie.
I'm so glad that Katie knows everything about Joshua now... other than his past with Victoria, that is. I'm also frightened for their future. As Stephanie said: "Who knows who Victoria will show up as next?" One can only imagine.
What did everyone else think of "No Ordinary Detention?"