Gossip Girl fans generally love Eric, who's been a key part of the show since the beginning, yet he has also vanished for long stretches in each of the four seasons.
Connor Paolo, who plays the character, has no problems with this arrangement, nor does he plan on changing it. In fact, he values his freedom to do other things.
"I'm very happy with my position on the show and I have no interest in changing it," says Paolo, who negged a chance to become a series regular in Season 2.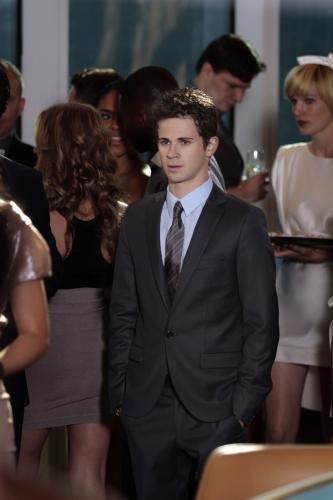 Regular or not, Eric appearances are always appreciated.
"Watching Blake [Lively] and Penn [Badgely] and the things they have to deal with as regulars, because they're on the posters and they are the face of the show."
"It's not something I'm totally ready for right now."
Whatever works for him. Occasional Eric story arcs seem to fit the bill. Now if only we could get him to bring Taylor Momsen back into the fold at some point ...
Steve Marsi is the Managing Editor of TV Fanatic. Follow him on Google+ or email him here.