It's been off the air for a couple weeks, but The Big Bang Theory will soon return with... a big question.
Producer Bill Prady says a male character will pop the most important question of them all on April 7 and "the couple will probably eventually get married." Can Prady offer up any other teases? You bet. In regard to various pairings, he told TV Guide...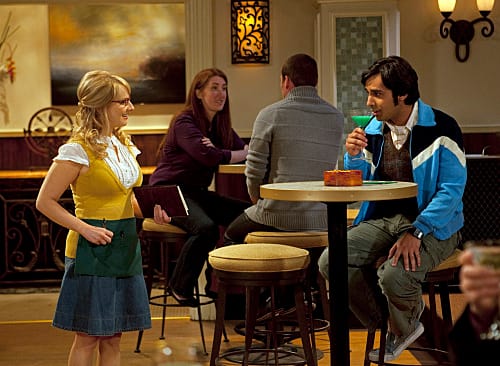 Leonard/Priya: "Leonard joining the Koothrappali family would affect a lot of relationships in an interesting way."
Sheldon/Amy: "Sheldon feels his one and only true love is science. So this would represent a paradigm shift in our cognitive appreciation of the universe."
Howard/Bernadette: "Howard's a mama's boy, but he has always wanted to be a husband and dad... You would never think he would be the first. If that happens, it will probably get screwed up."