For 90210, what happens in Mexico... gets broadcast tomorrow night!
The show returns from a lengthy hiatus with a trip down south for spring break, a vacation that will result in major developments and cat fights. For instance?
"Ade decides to fill a bottle with contaminated tap water and [it] makes Silver sick," Jessica Lowndes tells TV Line. "After which she replaces my sunblock with moisturizer and gives me the worst sunburn of all time. Plus, we get to wrestle in the pool!"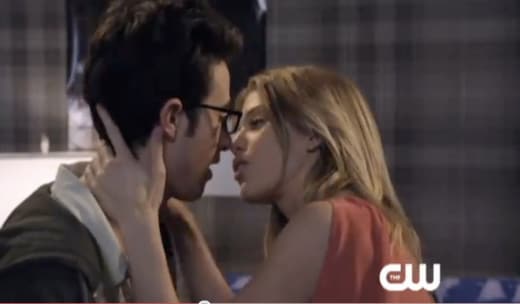 Among other Mexico-based storylines:
Teddy kisses an old friend named Tripp.
Max and Naomi get seriously hot and very heavy.
Dixon rescues Ivy... again.
Annie and Liam see the sights, and end the episode on a strong note.