We might now know what is up with "the Jason thing."
Earlier this week, Pretty Little Liars producer Marlene King teased a new love interest for Aria as someone viewers have "met before." And that's mostly true, but there will be a twist:
The show has recast the role of Jason DiLaurentis. It will be played on season two by Drew Van Acker, who gets awfully cozy with Lucy Hale's character.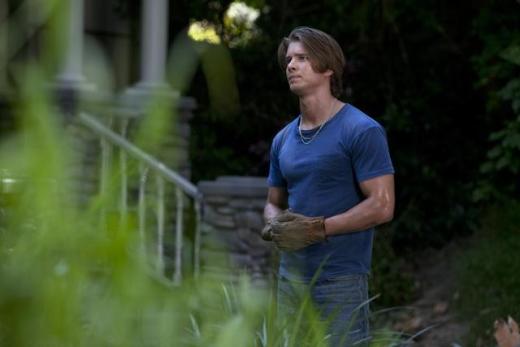 "He plays a dark and mysterious guy, and he taps into Aria's dark and mysterious side," King told E! News. "She used to be what we call 'Goth-lite' in flashbacks, he kind of taps into that, he remembers Aria in her pink hair and the person she used to be, and they kind of connect in that way."
Look for Jason to be residing in Maya's old house next season, right next door to Emily.
You can almost feel the tension through the screen, can't you, readers?
Matt Richenthal is the Editor in Chief of TV Fanatic. Follow him on Twitter and on Google+.