Who could have guessed that MTV would have one of the best comedies on TV?
"The Way We Weren't" finally gave Tamara some much-needed screen time and I loved every second of it. Not only did I get to learn about strip Jenga and the amount of red cup pics needed for social popularity, but also that ellipses are the sluts of the punctuation world. Hilarious and vital information!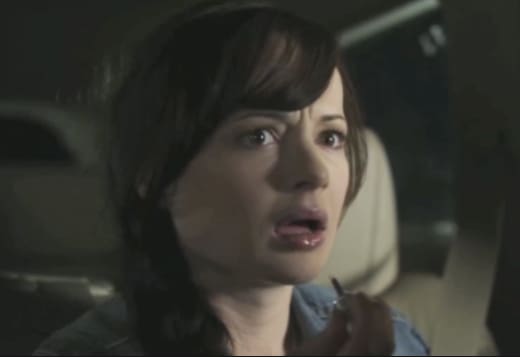 Not everything was going well for Jenna. Matty couldn't commit to outing their relationship in public. While I can understand (and clearly remember) the awkwardness and complete terror of most teenage social gatherings, does that really excuse him? Yes, Tamara said Matty was rejecting every girl he crossed paths with, but I wish he had given her some kind of subtle response.

Of course, this is television and without that social awkwardness Jenna's relationship with Jake wouldn't be forming. It's something I can't wait to watch deepen. The ease with which the two of them share and open up about things is something Jenna isn't getting with Matty.
The potential love triangle is shaping up to be pretty interesting. On one side, Jenna has a physical relationship with Matty; and on the other side she has an intellectual/personable relationship with Jake.
Finally, I have to express my love of Jenna's mom, Lacey. I adored that she had an entire game plan for Jenna and Tamara that included a bag full of booze. Lacy was still young enough to give them beer, but also old enough to know how much was needed to throw a real party.

Other thoughts:
I'm a little scared to use ellipses in my writing now.
How exactly does Strip Jenga work? Do you strip when they fall over? Every time you're successful with a brick?
I agree with Tamara about Jenna's bucket list: I think Sadie was the one who wrote it.  
I didn't miss Valerie at all.
Cable's word censorship is confusing.