Molly Tarlov may play mean on Awkward, but she wants to make it very clear: The actress is nothing like Sadie Saxton.
How can I be so certain? Tarlov just told me on the phone that Sadie is "the opposite of what I believe is true and right about human nature." Well, okay then!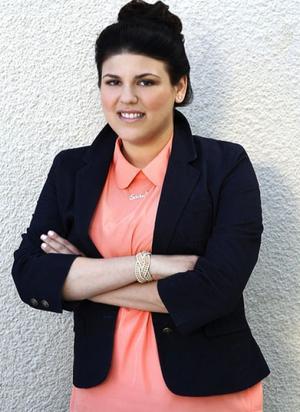 Tarlov laughs and says she'd love for Sadie to "become nice" on season two, but she doubts that will happen. We might see more vulnerability to the character, however.
"I loved on episode six when we saw her at home with her mom," the actress said. "That's what distinguishes our show from others. You really see all sides to everyone."
But what will we see on Tuesday, when Awkward airs two episodes to close out its first season? Tarlov offers a few teases:
There will be a winter formal.
"We have a Valerie and Sadie situation," adding that Desi Lydic (Valerie) is "pure genius."
We WILL learn who wrote the letter.
Consider yourselves properly teased, Awkward fans. TV Fanatic, as always, will be covering both these episodes in depth.
Matt Richenthal is the Editor in Chief of TV Fanatic. Follow him on Twitter and on Google+.